Hello Everyone. . .
Today is reveal day at TTT!!! There are three great kits offered for next month and they are on the message board and the TTT Blog.
Do not forget about TTT's Monthly Kit Contest! There will be a new contest each month where you have to use your current monthly kit. . . what a great way to have fun with your kit and possibly win something to go with your kit next month! Details are on the Blog or you can also go here: http://www.transparenttouches.com/phpBB2/viewforum.php?f=65 for the details on the message board.
I wanted to remind you that TTT offers 3 and 6-month Kit Subscriptions! If you sign up for a subscription this month, you can start with May #2 kit or you can start with one of the June kits. Just send me an email after you sign up letting me know which kit you'd like to start your subscription with.

Refer a friend to TTT! If you refer a friend to TTT and they sign up for 6 months, you will BOTH get a goodie bag with your kit! Once you refer a total of 3 friends to TTT and they sign up, you will receive a FREE KIT!
Click Here for more information about our Monthly Kit Subscriptions
Click Here for to read the FAQ's about our kits
Here's June Monthly Kit #1 and add ons/sale items (Bo Bunny: Alissa & WRMK: Tiffany's)
**This kit is now sold out**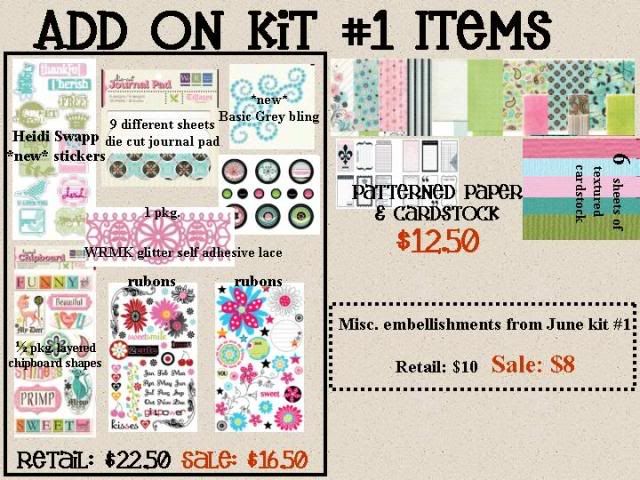 Here's June Monthly Kit #2 and add ons/sale items (Bo Bunny: Grease Monkey & Basic Grey: Lime Rickey)
**This kit is now sold out**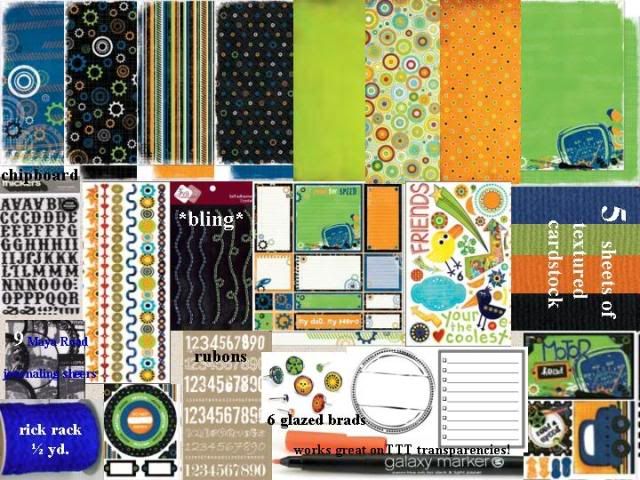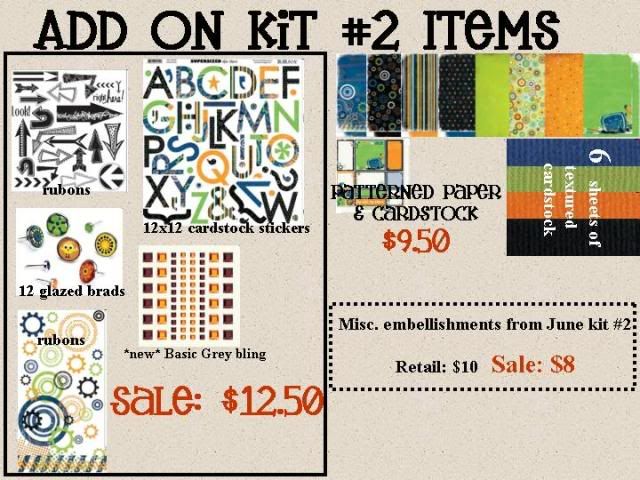 Here's June Monthly Kit #3 and add ons/sale items (Carolee's Creations: Fern Collection)