Well, its the 15th of the month and so it is time to reveal the August kits. They are absolutely beautiful. All of the details for each of the 3 kits as well as add ons can be found on the TTT message board here:
http://www.transparenttouches.com/phpBB2/viewforum.php?f=4
Kit #1- Fancy Pants Rusted Sun
Kit #2- Fancy Pants Like Father Like Son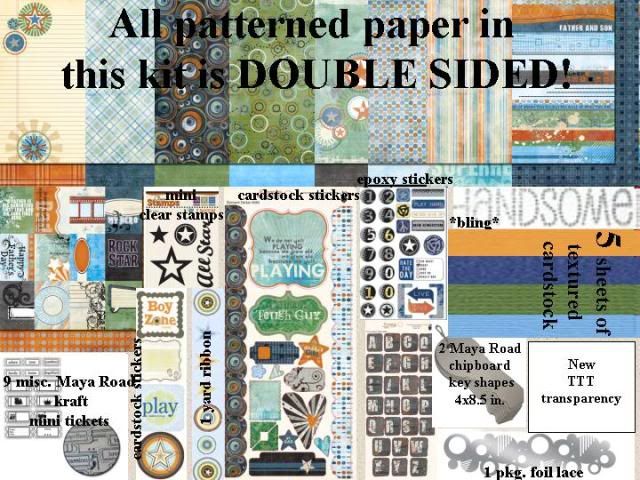 Kit #3- Bo Bunny Paradise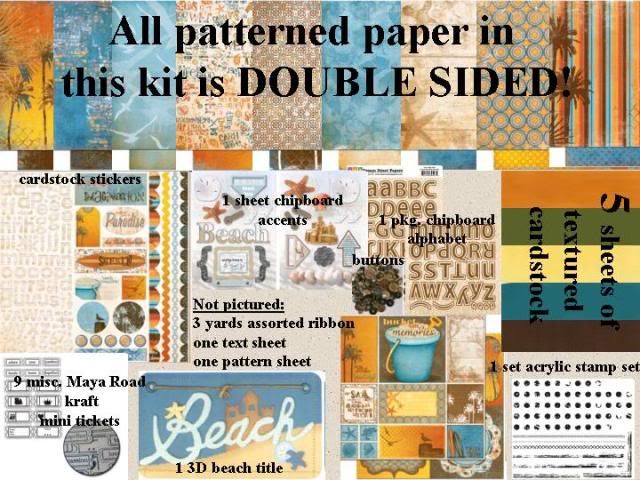 *****ATTENTION KIT CUSTOMERS*****
Monica is out of town on vacation right now and without email access. Please take a look at the 3 kit choices for August and email her which one you would like. She will be going through the emails when she returns on July 19th. If you are emailing her late in the day on the 15th, or later....please also include a second choice for a kit, in case your first choice is already sold out when your email goes through. Please assume that you got the kit you wanted, unless you get an email from her letting you know it was already gone.